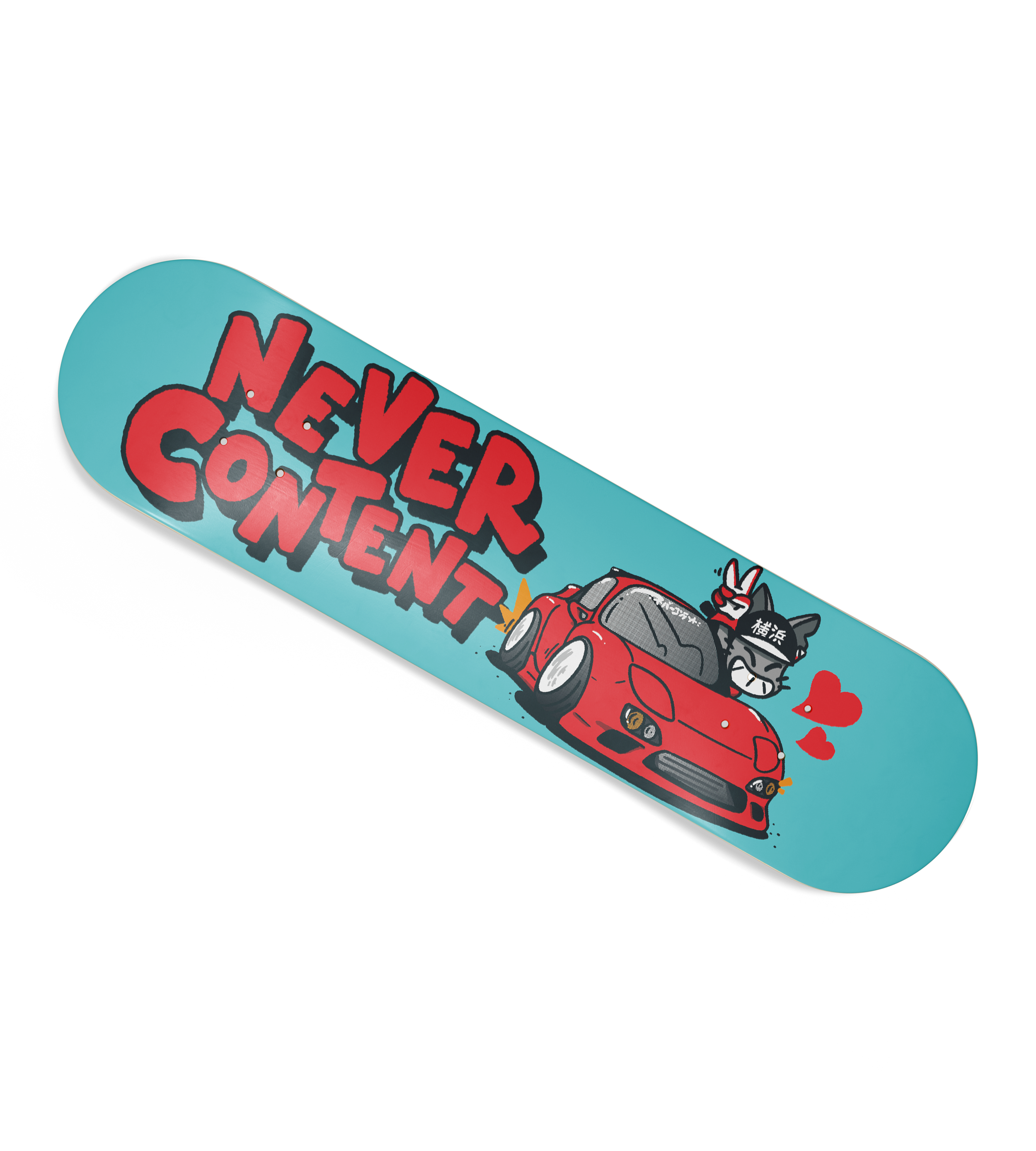 Red FD - Art Deck
---
Limited to 50 Pieces! 
8.25" Width, 7 Ply Canadian Maple, Red Varnished top.
※ 米国外の国際注文は、関税の支払いが必要になる場合があることがございます。ネバーコンテント はいかなる状況においても、関税、税金、関税に関するお支払い等のご対応はできません。購入者は,国の制限、関税、その他徴収された手数料についてお支払いを頂く場合がございます。

※ 商品のご購入確定。
商品やご購入に関する質問に関しては F.A.Q. を参照してください。またご不明な点がございましたらメールにて承ります。
__________

※ International orders located outside of the U.S.A. please be aware that a customs fee may need to be paid. NEVER CONTENT is not responsible for duties, taxes, or customs fees under any circumstance. The buyer will be held accountable for any country restriction, duty tax, or any other fees collected.
※ All Sales Final.
Please refer to the F.A.Q. or Contact page for additional information.
Sizing is TTS unless specified otherwise

※ 表示の寸法から若干の誤差(1~2cm)が発生する場合があります

Shirt: Displayed in product description

Hooded Sweatshirt: Displayed in product description

Hat: O/S Adjustable

Accessory: Displayed in product description

Specialty item: Displayed in product description
International + Customs info

※ International orders located outside of the U.S.A. please be aware that a customs fee may need to be paid. NEVER CONTENT is not responsible for duties, taxes, or customs fees under any circumstance. The buyer will be held accountable for any country restriction, duty tax, or any other fees collected.

※ All Sales Final.

Please refer to the F.A.Q. or Contact page for additional information.

__________

※ 米国外の国際注文は、関税の支払いが必要になる場合があることがございます。ネバーコンテント はいかなる状況においても、関税、税金、関税に関するお支払い等のご対応はできません。購入者は,国の制限、関税、その他徴収された手数料についてお支払いを頂く場合がございます。


※ 商品のご購入確定。

商品やご購入に関する質問に関しては F.A.Q. を参照してください。またご不明な点がございましたらメールにて承ります。